Who was Abul Ala Maududi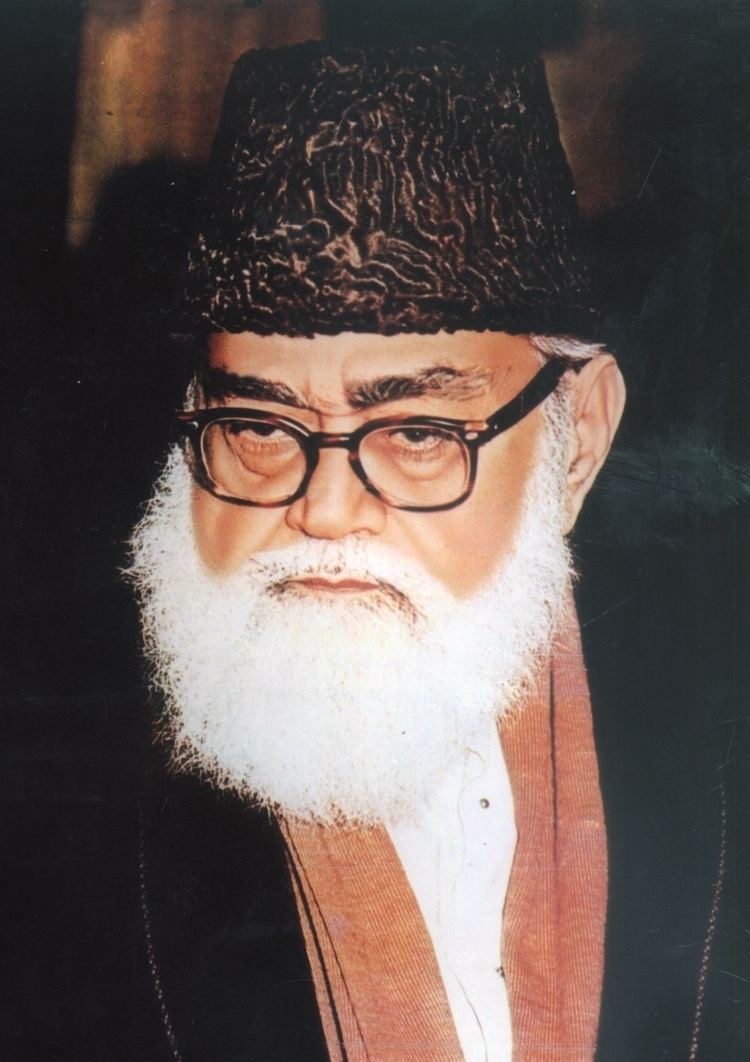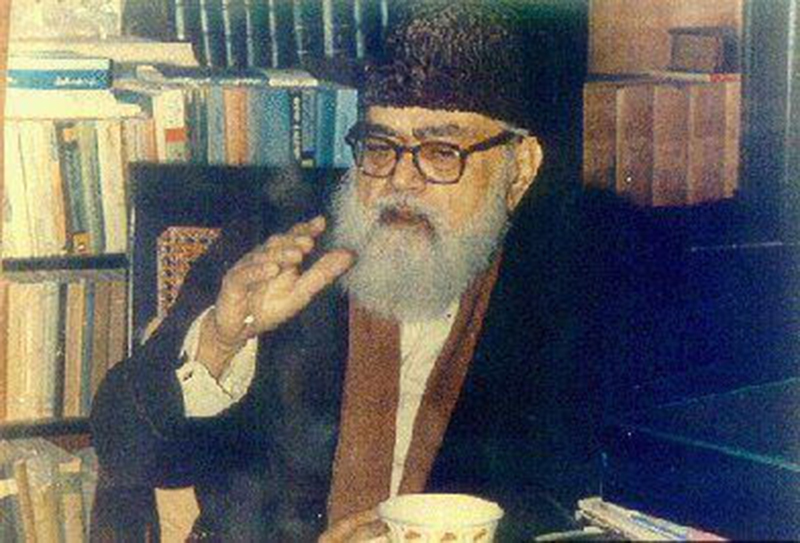 Abul Ala Maududi
A journalist, theologian, Muslim revivalist leader, political philosopher and a controversial 20th century Islamist thinker.
Biography1903 – Born in Aurangabad, Hyderabad Deccan, India
1918 – Started career as journalist in Bijnore newspaper
1920 – Appointed as editor of the daily Taj, Jabalpur
1921 – Learned Arabic from Maulana Abdul Salam Niazi in Delhi
1921 – Appointed as editor daily Muslim
1926 – Took the Sanad of Uloom e Aqaliya wa Naqalia from Darul Uloom Fatehpuri, Delhi
1928 – Took the Sanad in Jamay Al-Tirmidhi and Muatta Imam Malik Form same Teacher
1925 – Appointed as editor Al-jameeah, New Delhi
1927 – Wrote Al- Jihad fil Islam
1930 – Wrote and published the famous booklet Al- Jihad fil Islam
1933 – Started Tarjuman-ul-Qur'an from Hyderabad (India)
1937 – Aged 34, introduced to South Asia's premier Muslim poet-philosopher, Allama Muhammad Iqbal, by Chaudhry Niaz Ali Khan at Lahore
1938 – Aged 35, moved to Pathankot from Hyderabad Deccan and joined the Dar ul Islam Trust Institute, which was established in 1936 by Chaudhry Niaz Ali Khan on the advice of Allama Muhammad Iqbal for which Chaudhry Niaz Ali Khan donated 66 acres (270,000 m2) of land from his vast 1,000-acre (4.0 km2) estate in Jamalpur, 5 km west of Pathankot
1941 – Founded Jamaat-e-Islami Hind at Lahore, appointed as Amir
1942 – Jamaat's headquarters moved to Pathankot
1942 – Started writing a commentary of the Qur'an called Tafhim-ul-Quran
1947 – Jamaat-e-Islami Pakistan headquarters moved to Lahore (Ichhra)
1948 – Campaign for Islamic constitution and government
1948 – Thrown in jail by the government for fatwa on jihad in Kashmir
1949 – Government accepted Jamaat's resolution for Islamic constitution
1950 – Released from jail
1953 – Sentenced to death for his historical part in the agitation against Ahmadiyah to write a booklet Qadiani Problem. He was sentenced to death by a military court, but it was never carried out;
1953 – Death sentence commuted to life imprisonment and later canceled.
1958 – Jamaat-e-Islami banned by Martial Law Administrator Field Martial Ayub Khan
1964 – Sentenced to jail
1964 – Released from jail
1971 – Ordered his followers to fight to save United Pakistan.
1972 – Completed Tafhim-ul-Quran
1972 – Resigned as Ameer-e-Jamaat
1978 – Published his last book "Seerat-e-Sarwar-e-Aalam" in two volumes.
1979 – Departed to United States for medical treatment
1979 – Died in United States
1979 – Buried in Ichhra, Lahore
AwardsKing Faisal International Award -1979
GenderMale
Personal InformationMaududi was born in Aurangabad, India, then part of the princely state enclave of Hyderabad, until it returned to India in 1948. He was born to Maulana Ahmad Hasan, a lawyer by profession. He was the youngest of his three brothers. His father was the descendant of the Chishti line of saints; in fact his last name was derived from the first member of the Chishti Silsilah i.e. Khawajah Syed Qutb ul-Din Maudood Chishti (d. 527 AH)
At an early age, Maududi was given home education, he "received religious nurture at the hands of his father and from a variety of teachers employed by him." He soon moved on to formal education, however, and completed his secondary education from Madrasah Furqaniyah. For his undergraduate studies he joined Darul Uloom, Hyderabad (India). His undergraduate studies, however, were disrupted by the illness and death of his father, and he completed his studies outside of the regular educational institutions. His instruction included very little of the subject matter of a modern school, such as European languages, like English. He reportedly translated Qasim Amin's The New Woman into Urdu at the age of 14 and about 3,500 pages from Asfar, a work of mystical Persian thinker Mulla Sadra.
For formal education, Syed Maududi was admitted to eight class directly in Madrassa Furqania, Aurangabad. Where he excelled his class mates, in all respects, despite being the youngest of the all. It was the time when Syed Maududi was attracted to Physics, Chemistry and Mathematics, and he studied the fundamentals concepts in Physics and Mathematics in depth. He passed the examination of Molvi (Metric), and got admission in Molvi Alam (Intermediate). Meanwhile his father shifted to Bhopal where he suffered a severe paralysis attack and died leaving no property or Bank Balance, as he belonged to a middle-class family. Therefore, Young Maududi had to dissever his education due to financial hardship.
His father's death brought young Maududi to reckon with the economic realities of life. As he was a gifted penman, he chose Journalism as his profession, and edited the papers ' the Madeena' Bajnour, the 'Taj' Jabal Pur and organ of Jamiat Ulma Hind—Al Jamiat from Dehli. During his Editorship of Al jamia Dehli, he penned down honest, threadbare, incisive, analytical and visionary editorials and analysis, which speak of his worth as a top Journalist. Maulana Muhammad Ali Johar had also proffered him to work for his Daily Hamdrad, but Syed Maududi declined the offer.
Iqbal's poetry had impressed Syed Maududi from his early childhood. His father had also taught him the history of India. This background helped him allot in his journalistic career. His hatred for the foreign rulers, more specifically the English, his larger interests of the Muslims of India, prompted his participation in the Khelafat Movement,Emigration from India Movement and the Satya Gera Movement. Syed Mududi also tried to purge the Muslim Society of its moral evils, and at the same time, warned them of their political mistakes, suggesting various corrective measures. In his opinion malady of the Indian Muslims was the deviation from Islamic teachings writing that the Muslims could gain might only if they followed Islam in letter and spirit. When Jamiat Ulma-e-Hind entered into alliance, with Congress in 1925, Syed Maududi resigned in protest as editor of the Al Jamiat, for he opposed the concept of one nation theory for both Hindus and Muslims.
In 1941, Maududi founded Jamaat-i-Islami (JI) in British India as a religious political movement to promote Islamic values and practices. The JI was said to be against the creation of Pakistan,as he was arguing that the leaders of the Muslim League did not have an Islamic outlook. He believed that the leaders seeking an independent state in the name of Pakistan, was in no case competent enough to lead an Islamic state; that was why, they pleaded for a Muslim state where only Muslims would be majority in numbers and quantity. Maulana Maududi argued that, a Muslim state did not necessarily mean an Islamic state. He said,"An Islamic state is a Muslim state, but a Muslim state may not be an Islamic state unless and until the Constitution of the state is based on The Holy Qura'an and Sunnah. His arguments were criticized by all Muslim Political Leaders fighting to create independent state of Pakistan. Presented with a fait accompli after the Partition of India, the JI was redefined in 1947 to support an Islamic state in Pakistan. The JI claims to be the oldest religious party in Pakistan.
With the Partition of India, the JI decided to split the organization with the new political boundaries of new countries carved out of British India. The organisation headed by Maududi is now known as Jamaat-i-Islami Pakistan. Also existing are Jamaat-e-Islami Hind, Bangladesh Jamaat-e-Islami, and autonomous groups in Indian Kashmir, and also in Sri Lanka.
Maududi was elected Jamaat's first Ameer (president) and remained so until 1972 when he withdrew from the responsibility for reasons of health.
In the beginning of the struggle for the state of Pakistan, Maududi and his party criticized other leaders of the Muslim League for wanting Pakistan to be a state for Muslims and not as an Islamic state. After realizing that India was going to be partitioned and Pakistan created, he began the struggle to make Pakistan an Islamic state. Maududi moved to Pakistan in 1947 and worked to turn it into an Islamic state, resulting in frequent arrests and long periods of incarceration. In 1953, he and the JI led a campaign against the Ahmadiyya community in Pakistan resulting in the Lahore riots of 1953 and selective declaration of martial law. He was arrested by the military deployment headed by Lieutenant General Azam Khan, which also included Rahimuddin Khan, and sentenced to death on the charge of writing a propaganda pamphlet about the Ahmadiyya issue. He turned down the opportunity to file a petition for mercy, expressing a preference for death rather than seeking clemency. Strong public pressure from in and outside Pakistan, as well as,from the outside world, ultimately convinced the government to commute his death sentence to life imprisonment. Eventually, his sentence was annulled.
In April 1979, Maududi's long-time kidney ailment worsened and by then he also had heart problems. He went to the United States for treatment and was hospitalized in Buffalo, New York, where his second son worked as a physician. During his hospitalization, he remained intellectually active.
Following a few surgical operations, he died on September 22, 1979, at the age of 76. His funeral was held in Buffalo, but he was buried in an unmarked grave at his residence in Ichhra, Lahore after a very large funeral procession through the city.